About the MotorPark Romania Race Track
MOTORPARK ROMANIA is the first professional race track in Romania. The Motorsport Center aims to be a nucleus for the development of local motorsport activities, a true traning and experience center for all ages and a perfect location to host motorsport competitions.
The first event hosted by MotorPark took place at the end of 2014 and since 2015 on the race track and the complex sports competitions (cars, motorbikes, bicycles etc.), track days (where everybody can come with his/hers own car or motorbike to enter the track), team buildings, tests, cars and motorbikes launches of well known brands, workshops, exhibitions and private events are organized. Of course we can not skip the race schools for future pilots that are having their classes on MotorPark.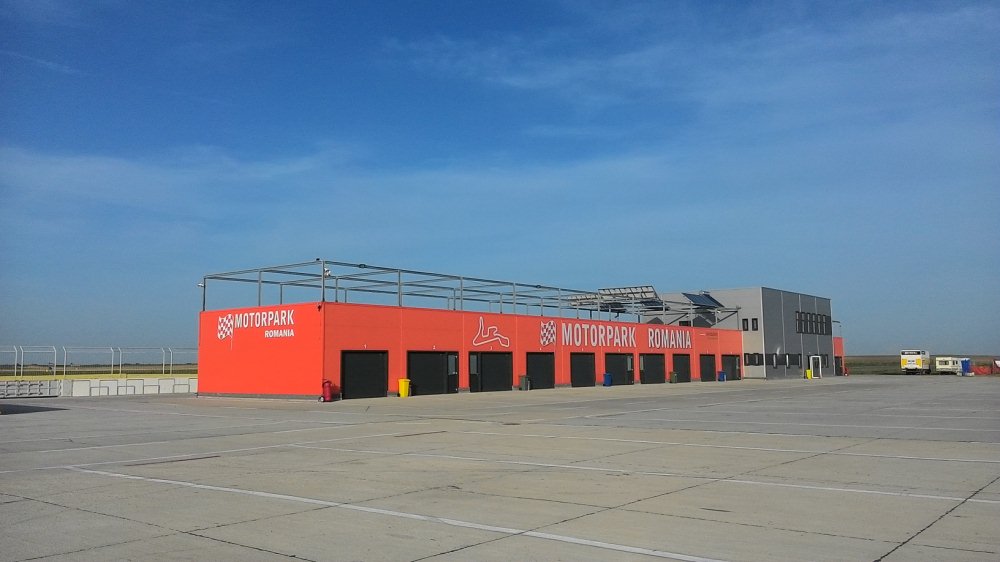 Technical data - MOTORPARK ROMANIA:
The motorsport center provides:
- 12 boxes (garages) (10m x 5m – with access doors both to the paddock and pit lane);
- Ground floor administrative area (200 square meters) and floor (260 square meters) out of which 40 square meters dedicated to the time keeping and race control area
- public terrace (level +3m) = 500 square meters on the West side;
- VIP terrace (level +3m) = 100 square meters on the East side;
- VIP terrace (level +6m) = 260 square meters, central;
- paddock with a surface of 10,000 square meters.
The straight line is 960 m long and 14 to 16 m wide. It is a medium speed race track, and due to its 14 curves it also has a high difficulty level.
Speeds up to 300 km/hour can be reached by the end of the straight line. Fort the 3.170 meters length the track is 11 meters wide and for the 110 meters connection segment it is 8.5 m wide. The pit line and protection fence are 140 meters long, with 2 safety gates, each 5 meters wide and a special access gate 1 meter wide. The track grip is medium to high so there is lower tire usage and less costs for the drivers/riders. On a wet track, the grip of the asphalt is very good and lap times increase by only 5 to 10 seconds. MotorPark is autonomous from an energetic point of view and it has 10 kW of eco power, solar and wind, supplemented by a generator of 80 kW.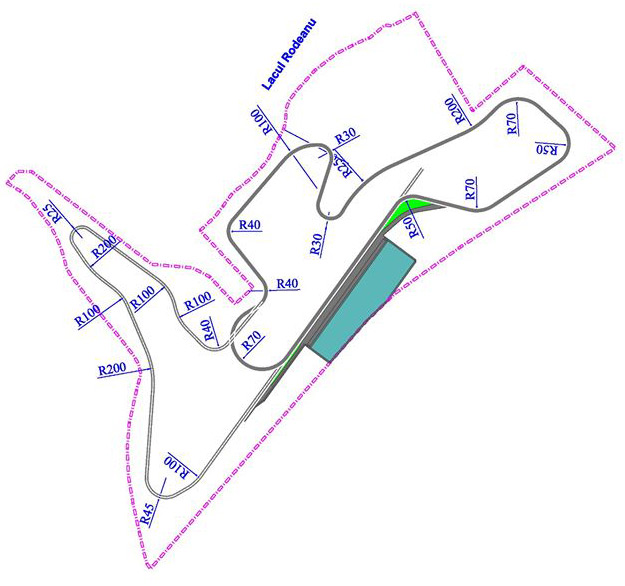 The race track can be used both clockwise and counter clockwise and it includes 3 segments which can be used independently or together, as follows:
- Track segment 1- North-West - 1800 meters length, out of which 1/2 of the straight line to the West + 110 meters connection segment
- Track segment 2 – central location - 1600 meters in length out of which ½ straight line to the east + 110 meters connection segment
- Track segment 3 –South-East – 900 meters length, loop opened in 2015 + extra 100 meters to the straight line

Other options:
- Track segment 1+2 = 3,280 meters
- Track segment 2+3 = 2,400 meters
- Track segment 1+2+3 = 4,129 meters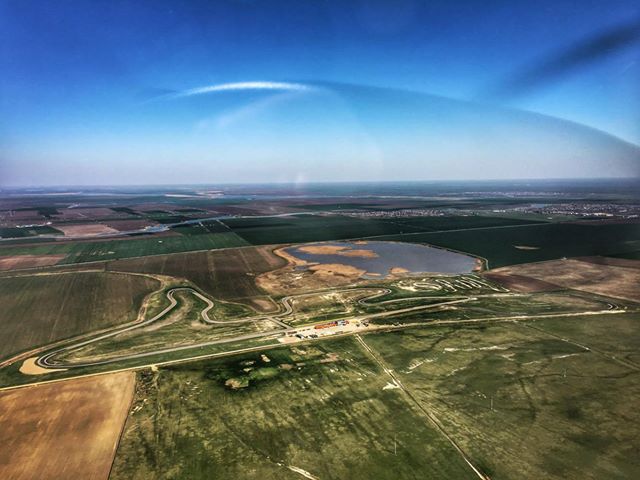 General information about MOTORPARK ROMANIA:
The Motorsport Center has about 56 hectares of land and it is located in a mostly flat area, with a level difference of an average of 2 meters, this practically making the full track visible from any higher position.
MOTORPARK ROMÂNIA Motorsport Center is located in Adâncata, approximately 4 km from the center of the commune, in Ialomiţa County. The race track is 50 km away from the North ring-road of Bucharest, on the North-North-East direction and 15 km from Urziceni, on the road DN 1D that links Urziceni with Ploiesti. Please check the map in the Contact area for exact location.