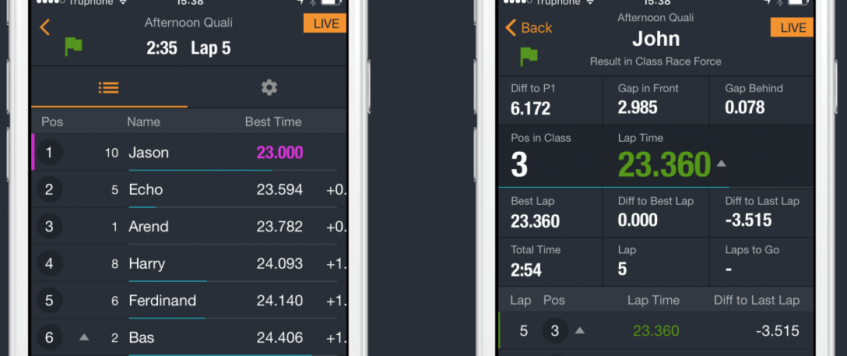 Time Keeping
The time keeping service is available for event planners and promoters who want to offer this service during their events. The system used is of AMB MYLAPS type, specialized in car and motorcycle racing, one of the most performant in the world. The same system is used by some of the biggest race tracks in the world as Sepang, Hungaroring etc.

The time keeping posting is live on the outside TV screen and also on the monitors available in each box (garage). The results can also be printed and/or send in pdf and csv formats. Also, the results from the events are posted online on the website, www.motorparkromania.ro/rezultate.html and on Speedhive.com website. So, the results can be available for anyone interested.
The Speedhive app is available for iOS and Android and anybody can use it to see the results and also live timing.

The time keeping service is not included in the track rental price, it is a separate option.
For more information, contact us by e-mail at contact@motorparkromania.ro or call us at +40 722 626 191.